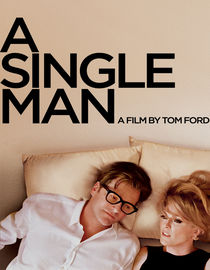 "This stream-of-consciousness, 1960s-era drama centers on a day in the life of George Falconer (Colin Firth, in an Oscar-nominated role), an English-born, Los Angeles college professor reeling from the recent death of his lover of 16 years. Fashion designer Tom Ford makes his directoral debut with this luminous film, which is based on Christopher Isherwood's novel. Julianne Moore, Matthew Goode, Ginnifer Goodwin, Lee Pace and Nicholas Hoult co-star."
this is why I have a problem taking movie suggestions from people, when I think a movie looks like crap, someone tells me to watch it, I watch it, and my original impression was right. my hairdresser told me this was a really good movie (or now that I think about it, maybe she was just telling me she wanted to see it lol) anyways, I don't know why everyone was so excited about this movie, I actually couldnt finish the whole thing. I was SO bored by the music, by the story, by the acting, I used to always think I had to finish every movie because it could get good but then realized, a movie is not a book. if a movie is not good in the first 20 minutes it most likely won't get good (depending on why you think the movie is bad) but a book definitley can, sometimes a book can be bad until the very last chapter and that last chapter will make you recommend the book and re-read it 20 times. its not the same with movies.
anyways, completely boring, i dont get the hype.