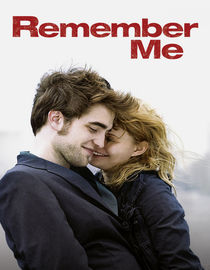 "Still reeling from a heartbreaking family event and his parents' subsequent divorce, Tyler Hawkins (Robert Pattinson) discovers a fresh lease on life when he meets Ally Craig (Emilie de Ravin), a gregarious beauty who witnessed her mother's death. But as the couple draws closer, the fallout from their separate tragedies jeopardizes their love. Allen Coulter directs this romantic drama that co-stars Pierce Brosnan, Lena Olin and Chris Cooper."
I would like to preface this with the fact that I actually hate and loathe the 'Twilight'...anything. books, movies, posters, I do NOT find Robert Pattinson attractive in ANYway and I was reluctant to even rent this movie because of him.
now saying that, this is one of the BEST movies I have ever seen. I may like a lot of movies but its rare for me to find a movie that I LOVE. Now, the commercials for this movie are very vague and it was a really smart marketing move because I really had no idea what this movie was about and it made it that much better, so I in return, will not say what the movie was about, if you did see the previews its not really what your expecting. its sad, its happy, its exciting, you are intrigued the entire time from the first minute of the movie to the very last and everything in between.
this is the kind of movie that you don't stop thinking about, I actually couldn't sleep that night (not from being scared) but just from thinking about the movie, it makes you think.
seriously. watch this movie. you won't be upset, no matter who you are and what kind of movies you are into