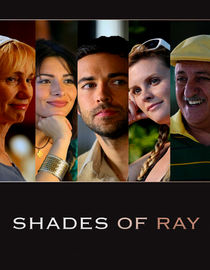 "While waiting for his girlfriend to respond to his marriage proposal, half-white, half-Pakistani actor Ray (Zachary Levi) attempts to reunite his newly separated parents, falls for a girl who shares his same mixed heritage and begins exploring his own identity. Written and directed by Jaffar Mahmood, this romantic comedy about the intersection of race and relationships also stars Sarah Shahi, Bonnie Somerville and Kathy Baker."
courtesy of netflix
I loved this movie! I'm doing a project on Pakistan so I wanted to watch a movie about Pakistan (I was trying to find documentaries and more factual movies but netflix instant watch is limited) and although this doesnt really add much to my project in any way since the movie is set in California and Ray is only half Pakistani and clings to his "white" side. It was still
really
entertaining. Its a pretty funny movie! The dad is a crack-up and some of the characters who respond to Ray's pakistani culture is pretty funny (there is a scene where a girl hits on Ray and she says something about him being Persian and he's like "oh I'm not persian, im half pakistani" and she walks away. and Ray is an actor and everytime he auditions for a role they want him to do "his accent" and one of the guys even said "yeah like the guy on the simpsons, whats his name, yahoo?" so its really interesting to see and know how people react to his ethnicity (sadly enough because most of its true) but its a really well shot movie, the acting of Ray sometimes seems a little -- like acting. But the guy that plays Ray is SOOO cute, he reminds me of Ryan Reynolds, even his voice. But Kathy Baker and Bonnie Sommerville were great and I think you'll even recognize the father as well.
definitley worth watching!